Luxurious Solutions for Transformation and Renewal
A Brand Rooted in Restoration and Healing
Unleashing the Power of Remedial Mechanisms
Indulge in the ultimate luxury of SWATIS, a personal care brand dedicated to providing you with a transformative solution that restores, heals, and revitalizes the body, skin, hair, and face. Our scientifically formulated products offer a remedial mechanism to combat aging, repair damaged conditions, and renew your natural radiance.
Scientific Approach To
Timeless Rejuvenation
At SWATIS, we understand the desire for personal care that goes beyond ordinary skincare. Our journey began with a commitment to create a brand that embodies luxury and offers a truly transformative experience. We carefully craft each product to deliver the highest quality results through scientific formulations.
 SWATIS Ageless Locks
Hair Growth Serum & Hair Repair Serum
To kickstart our journey, SWATIS is proud to introduce its hair set called "Ageless Locks." This set comprises a hair growth serum and a hair repair serum, both of which are designed to treat the scalp and hair.
The hair growth serum treats unusual hair loss, stimulates hair growth, hydrates, and nourishes the scalp. It is formulated with natural oils such as coconut, argan, and amla, which results in the moisturizing and nourishing effects of the skin scalp, the conditioning of the hair, and most importantly, the regrowth of hair.
The hair repair serum revitalizes dry and damaged hair, repairs split ends, and offers a refreshing and soothing experience. It is formulated with a blend of organic ingredients such as baobab, blue lotus, green coffee extract, and grapefruit.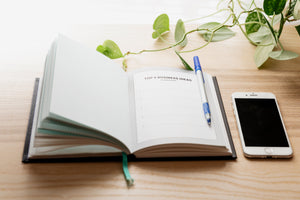 What We Want You To Know.
If you're looking for a luxury skincare brand that can transform your skin, look no further than SWATIS. With our scientifically formulated products and commitment to using the finest natural and organic ingredients, we offer a skincare experience like no other. Discover the power of SWATIS skincare and see the transformation of your skin.